Windows can handle some basic file renaming in batches, but not with the power and simplicity of this tool, which changes extensions and can undo renames. Use the preview function to see the new name before giving the okay
- PC Magazine, In Cover Story of April 2008 Issue.

Those meaningless default file names attached to your digital photos? They need to change. Yes, Windows Explorer lets you rename files en masse, but it doesn't offer the control of File Renamer. You can replace an entire name, a designated part of a name (say, characters 3 through 17), keywords, and more. Of course, it's also a great way to rename music and video files (not to mention plain old data files).
- PC Magazine, In Cover Story of June 2007 Issue.
My experience with File Renamer was great. I had tried several other trial versions of file renaming programs, but yours was by far the easiest to use. Some programs were so convoluted it was impossible to get them to do what you wanted to do, simply rename files in a rational, straight-forward manner. File Renamer is great, allowing you to preview the result of your change, and being able to undo the result.
- Mike Augeri, Warren Massachusetts.
File Renamer is absolutely great: it does exactly what it's designed to do, quickly, efficiently, and easily. It saves me an enormous amount of time and labour in renaming the photo files I must process each year. Years ago we used to do the renaming manually which would take hours. This year I bought File Renamer and the whole job took 17 seconds.
- Michael J Harnish.
File Renamer is a Godsend! I bought a camera for my girlfriend and we took a trip to Panama. We took over 900 pictures with 2 different camera's and because of that the file names were different. I am a web developer and I wanted to create a very simple slideshow on a simple website (Panama2011.com) and not use Flickr. For the code in the slideshow to work, all the files needed to have a common naming convention. After watching the video tutorial, File Rename did it for me in seconds! It allowed me to customize the filenames and do all sorts of stuff I've wanted to do for years, but couldn't. Thanks Winsome!
-Robert Vig.
We develop educational software for 39 different instruments. Even though the educational content for each of tese instruments vary, the architectural software blueprint for each instrument is the same - except for the file names! We needed something to allow us to easily alter the thousands of pages found in the curriculum series for each instrument. Our prayers were answered when we found File Renamer. The program is so powerful and at the same time so easy to use. In seconds we were capable of transforming a trumpet curriculum into a saxophone curriculum, a piano curriculum into a guitar curriculum, and so on. The time, and money, File Renamer has saved us is immeasurable!
- Bob Lawrence, PhD, President, The Dallas School of Music, Inc.

I am a photographer that takes thousands of pictures and eventually even my cameras go round the clock and produce pictures with the same number. File renamer enabled me to change all the prefixes for relevant files/photo shoots very quickly indeed and I love that if you make a mistake that it allows you to recover the original file names. It does exactly what I needed it to do and I am entirely satisfied and am delighted with it. The programme is easy to use and has saved me hours of renaming JPEG files.
- David Hamilton.
Your product is great. I had to rename ten thousand picture files all with filenames that were the same number of characters in order for those files to work in my digital picture frame. A search of the Internet yielded mostly bogus shareware that was cryptic and difficult to use. Then I found File Renamer. Thanks to this product, I was able re rename 10,000 JPG files, ON A USB DRIVE, with the required length character names. What would have been a drudgery was literally completed in less than a minute. Thanks so much for creating a great product!
- Jeremy Sinnema.
I've been using File Renamer for about four years. I use it both at work and at home. Whether it's for work or for home, if digital file management is an important part of what you do, GET FILE RENAMER. It will save you time, and it will save you a lot of headache! This is a fantastic product that works as expected, is always being updated with new features, and is worth more than what it's being sold for! Keep up the good work.
- Bryan Synder.

It has been only a few weeks since I bought that marvellous Winsome File Renamer.
Have been using it on and off, but rather more than I expected to do when I bought it. I did try some freeware alternatives, but this one comes out cheaper, counting the problems on using the other stuff. Winsome File Renamer is really worth the money. It is clear how to use it, easy to use, and a very useful preview to prevent problems.
- Frans Klaus, The Netherlands.
Your software is very well written. At the price point you offered it, it was like a gift. Thank you so much for your hard work and dedication to something that you love! All the best.
- Walter Anderson.
After trying so many tools; I choose File Renamer to rename 100s of files daily. I never regret my decision of buying File Renamer.
- Scott Hoko.
My experience with your software is so far only positive. I was using Namewiz before this but was frustrated that it didn't have the feature to sort files by photo-date (only very limited sorting capabilities). I have been looking for a good renaming software both high and low, and yours is the best I have found. After trying your software there is no going back to Namewiz. Keep up the good work.
- Jeffrey Wall, Sweden.
Winsome File Renamer made a very large project very quick, I found the interface to be very intuitive. I utilized Winsome File Renamer to rename 10 thousand PDF documents along with the 100s of folder names they were stored in. Winsome File Renamer saved me many hours of work!
- Billy Champlin.
File Renamer is a wonderful bless. I can in a very short time make hundreds of documents easy to search and then organize, which in essence mean that I get it done. File Renamer offers a really unique versatility in all the parameters that can be easily set and results in perfect renaming of files. I found after trying several different demo products that File Renamer just gave me the best and easiest options, that I like the most and it works rock steady. Perfect! Thanks for a wonderful product.
- Steen Ricks Olsen.
Overall I am very pleased with this application; it's intuitive, flexible and basically does what it says. By putting 3 rules together I have been able to rename at the same time to a common name format, around 100 image files a day from an IP camera. As the files originate from scheduled FTP downloads as well as email alerts the files were originally given slightly different name formats. Without File Renamer the slightly different name format made it difficult to sort them in time order for a time lapse video.
- Neil Beresford.
Easy, more powerful than what I needed at this time but good to have, it did what I needed to do and I was pleased with the feature allowing you to verify or confirm the changes before applying them, one could always revert. I was searching and had tried another software before (trial version, erratic behaviours, poor display), it just doesn't compare with this one at all whom is by far superior, complete for my needs. Even if you have more than 100 files, it makes easy to do so and in a few seconds! I can see the many usage for such a utility either business or personal.
- Yves Chapleau.
I have used one version or another for some years now. In fact, since upgrading, I have not found a limitation or missing feature to request in a future release! No doubt my most frequent use is managing my large digital photo collection. As an amateur photographer (with an eye always toward possible sales as well as personal enjoyment), converting the many digital images to have meaningful names for sorting and archival is imperative. I'm sure many people will find it a great tool.
- Steve V King.
Congratulations on an excellent product. It is TERRIFIC software. I loved the product so much after using it on my Mac computer at home that I bought the PC version for use on my office computer. The PC version is just as easy to use, and just as helpful. Anyone who has to keep track of a morass of information should buy File Renamer. I did – "twice"!
- Walter Moore.
Our task was very simple, renaming 6000 images, but doing it was kind of time consuming! After a couple of attempts, we've purchase ''File Renamer'' for 20 dollars or so and Voilà the job was completed. Many many thanks for such a simple and efficient software.
- JF Laviolette. inSitu Communications Inc.
File Renamer is easy to use and it didn't take long to understand how to work the program to make it do exactly what I wanted to. I had several thousand sound samples named in different ways and with File Renamer, I could easily make up rules to straighten them all out. With little effort I renamed about 50.000 files and was able to straighten up the layout of my samples. I especially like the way you can move parts of the filename to another position which is very useful if you've used different naming standards over time. Try out the demo and see for yourself what it can do for you! , President, Electric Fantastic Sound.
- Johan Billing, President, Electric Fantastic Sound.
I occasionally go for long multi-day running trips with group of friends. A few of us take plenty of digital photos so afterwards we end up with several sets of photos, all with different file naming formats. I select the best photos from each set and put them all into a photographic story of our journey. I use File Renamer to put all the files into a common naming format so that I can easily merge them into a sequential list. I find that File Renamer is very easy to use and it gives me complete flexibility for creating new file names. Thanks for a great product!
- Nigel Rose.
Thanks you for an amazing program. The first time in my life I feel I have paid too little for something. It does what it says in a very easy to understand manner, nothing complicated. The fact that it shows you exactly what the new name will look like is fantastic as you do not have to guess and run tests. Anything that can rename 572 files in less than a few seconds is a winner in my book!!!!!!!! Thank You for making my life easier.
- Harry.
I use File Renamer every time I archive photographs. To enable me to sort and integrate the photos we have taken on a trek, I use the Date-Time feature. This gives easy access to the Date(and Time) Taken On information that is carried in each digital photo. Once set the rule can be saved and re-used the next time I want to sort our photos. I have tried several file and photo editing programs, but none of them offer the flexibility of the batch renaming of File Renamer.
It is inexpensive and excellent value. Thank you for a great program.
- Chris Botur.
I needed to re-name several hundred digital photographs after they disappeared from a camera memory card. I managed to get them back using recovery software, but the programme used its own system of file naming, which wasn't what I wanted. I needed to get back to the original system of file names and numbers. I could have renamed the files manually, but of course that would have taken a very long time. I came across your product when I was looking for some software that would allow me to do the job using batch re-naming. Once I figured out how to use the software, I was able to make the changes very quickly...the product did exactly what I wanted for a very modest price. I am happy to say that I have found this product really useful. Thank you!
- Peter Gould.
I've been using File Renamer since 2007 and it has helped me immensely. I have over 5000 family pictures and videos, many of which had meaningless filenames. I searched for a software solution to rename the files and tested at least six options. File Renamer was the best I found, I purchased it, and was very glad I did. I saved *many* hours of time.
Regarding audio, I have over 15000 files and use File Renamer extensively. I subscribe to several podcasts, whose filenames are not what I need. Each weekend, I simply gather all my new audio files in a folder, then use File Renamer to quickly and properly rename them. Perfect. File Renamer 7.x works great with Windows 7 (both x86 and x64) and I have had no problems in my four years of use. The price is right, too, and upgrade pricing is excellent. Highly recommended. Love your product. - Reid Kell.
File Renamer is so easy to use and it is a HUGE time saver. Originally, before I found File Renamer, I had to rename each file ONE AT A TIME! It took forever, and sometimes I would accidently start playing an episode or movie because I double clicked to fast. It was pretty bad, so I looked online and found your product and ever since then it's been smooth sailing. Thank you for your great product.
- Charles Easton IV.
I collect music and currently have over 65,000 MP3s that are poorly named and messy. I use File Renamer to rename hundreds at a time. This program has made my life so much easier. This organization effort would be impossible without File Renamer. As a photographer I have also used File Renamer to organize thousands of photos. I love this product.
- Tyson P, Aliso Viejo, CA.
I use file renamer mostly for image work for our website. This is done by the program in seconds, when before it used to take ages, as I used to do it manually (in the old days!!) Also the program is invaluable for a person's own images, probably most people just download images from their camera and view thumbnails of the images, thousands of them, but file renamer is again ideal for old fashioned naming changes to help identify huge batches of images. The program works and works well, never crashes and, for me, saves a pile of work and is an invaluable piece of software.
- Alan Cathro.
I used File Renamer for Mac because I had a lot of photos all named with an id code and I wanted them labelled by the person in that photo. I needed a simple app that could use a simple excel lookup table of existing file name and desired filename, and File Renamer was that app! Very easy and simple to use and did exactly what I needed. I recommend it to anyone needed simple or complex batch file naming.
- Martin Whiting.
I have been a user of Winsome File renamer for several years. It is a spectacular product, with an equally spectacular support team. Refreshingly, Winsome has accepted product ideas with a positive mind set and implemented requested features promptly. This is a rare level of service. Until File Rename, I spent HOURS assigning mnemonic filenames for my photos, using excel spread sheets. One day, out of utter frustration, I searched the web for a file-renaming software. My search returned File Renamer and I have been using it ever since.
- Shashikant Gupta.
Working with this software has been awesome. I wish we had it years ago. We are in the process of scanning a lot of drawings these drawing are being scanned by an outside Company, when the files come back to us they are in a long format. In order for us to view them on our software we must shorten the file name. Using your software makes it easy I converted over 3600 files in less the 5 min. We use to have to do them one at a time great time server great tool.
- Spencer A Carvery, Generation Services.
I needed a very fast tool for renumbering huge numbers of files in a digital film pipeline. File Renamer is lightning quick, far faster than other tools I have tried. Other tools promised to take hours to rename the 177,000 frames in my sequence; File Renamer did it in only ten minutes.
- Bryan Ray, Blue Hemisphere 3d.
My experience with using File Renamer is very positive. I use File Renamer in the process of converting my large collection of vinyl records to CD. It's not often that I find a shareware program worth registering, but I registered this one and am very glad I did. It saved me hours of work. Great job, guys!
- Ray Siminas.
I love your product. Very easy to understand & use. I like that it lets me preview the changes before applying, so that I don't do anything stupid. Saves me a bunch of time. I use it in conjunction with PDF Split And Merge to turn 100-page documents into individually numbered files. I am a delighted customer.
- David Ward, Salix Ventures.
Very powerful tool. I use it to rename .wma converted to .mp3, music files. The renaming is done based on the .mp3 tags. The best feature of this program is the preview feature. ANY change is displayed, with the option of accepting or not. If you are not sure exactly how a change will look, that option is very important. A+ for function and UI.
- Jim Grossman.
I develop software and have been doing so since the early eighties. I have worked on a verity of operating system from mainframes to PC and even some Macs. One of my great disappointments with the PC OS is that they lack a built-in tool such as yours. It is one of those things that I use only a couple of time a year but when you need it, you need it! Your product gets the job done and is well written. The interface is intuitive and simple to use. I like you product and will be using it well into the future.
- John O'Brien, Scientist/President, JOATA Solutions, Inc.
I had a particular requirement that I needed to fulfil, mainly the removal of characters from the beginning of the file. Although I could have achieved this with scripting, this was too troublesome a proposal. After looking at various software I found that File Renamer is the best available, and for the price it is a killer. It does exactly what I want and more. File Renamer is a great product and I am sure you will find it a big success.
- Jay Savoor.
My computer crashed and I needed to restore over 170,000 files. The restore went fine but it renamed all of my files with a "&0" in every single file, for example file.jpg became file&0.jpg. I was able to download the free trial and test to see if it worked, realizing that it does work, I installed the full version and in less than 3 minutes, File Renamer fixed all of my files to their original name. What a life saver. Thank You for the perfect product.
- Bill Wegener, Lighthouse Media, Inc.

This is my second copy. I have been using File Renamer for a year or so. I am not a power user, I just use simple renaming and it works great. I use it extensively to rename scanned files to comply with a format requirement for one of my trial presentation applications. Thanks for a great application.
- Alan Michaelis, ALCAR Multimedia & Jury Impressions.
I test hundreds of zipped files at a time that have already been processed and have had their extensions renamed to "processed". Winsome File Renamer has saved me countless hours of waiting for original files or manually changing file extensions by using the File Renamer functionality to automatically rename all of the files in the folder at once. I also often use Visual Basic to gather data and record counts from the individual files but that requires a Loop command so I simply delete the date/time portion of my file names and change them to -1, -2, -3, etc. so that my loop works in my VBA code. Winsome File Renamer is one of my favourite applications for testing large groups of files. - Tim Schrag.
I wanted to reverse the order of my music collection - when I originally ripped my CD collection to hard drive. I used the naming convention of "SONG - ARTIST" and now, years later I am using iTunes and wanted to import my old collection into my new iTunes collection so I decided to rename the old collection "ARTIST - SONG" . I found Winsome File Rename to be exactly the tool I needed. It was intuitive, easy, and quickly renamed hundreds of files for me. Winsome File Renamer worked perfectly and quickly. Thank you and I am happy with the excellent programs such as Winsome File Renamer.
- Dwight Barnthouse.
I was looking a software to rename over 30,000 jpg images . The modification wasn't simple, and I have to add and modify a different number of character on each file . I was planning this will be a one or two days job. Even worse . With the Winsome File Renamer , it took me ... 10 minutes !!! Thank you so much !!
- Guillaume Sanfaçon.
My experience of using File Renamer was nil but it did not take me very long to master it as the interface was very visual. I found File Renamer to be the best File renamer application for renaming in batch, the myriad of files downloaded from the Internet that have titles joined by dots or dashes. I could not have changed these manually and in this particular instance File renamer was really beneficial.
- Neville Cobb.
I found your program to be very helpful in converting jpg names. It saved much time and trouble by being able to quickly convert names. The program is very easy to use and I was very satisfied with your program.
- Steven Wachtel.
Just a few lines here to say that File Renamer is a well thought-out, smooth handling program with a fresh looking interface to boot. And a fabulous deal at $20! I needed about 30 minutes to evaluate it. Nice going guys and, if any, gals!
- Göran (Sweden).
I just want to thank you guys for offering your software at a reasonable price. The File Renamer is a great too, and a steal for 19 dollars. You made the choice between piracy and payment easy. I wish your company a great and prosperous future.
- Vennelig Hilsen.
I like the simplicity and the speed of the application. I needed to rename 15 x 1875 files; I could do that by means of unix-scripts, but the versatility of 'Renamer for Mac' made things run smoothly.
- Ton Goeman.
This is amazing, the best "rename software" on the market. I'm a professional motorsport photographer and i work with a lot of images each grand prix; i searched a software that would allow me to rename the jpg inside a folder using the same folder name and in sequential mode. Your software does this action perfectly and quickly.
- Manuel Eletto.
My experience of working with File Renamer has been great, easy to install and use. I store an incredible number of mp3's and video files of all sorts, without a reliable file renaming program it would be impossible to keep track, let alone know where to put them all on the hard disk.
- John Zimmer.
I purchased File Renamer to help me organize my 100's of digital photograph files that date back to 2003. File Renamer has many different renaming options. I can rename the files in a sequential number series - for me this is one of the most useful features. Another very useful feature is renaming files from the image EXIF data, such as camera make and model, date taken etc. It can also insert and delete, replace and remove, add prefixes and suffixes. It is very easy to use, reliable, stable and has a good undo feature.
- Colin McKenzie.

I was in need of an easy and powerful file-renaming application for my photography and File Renamer For Mac was just the ticket. It makes it very easy to add additional characters to or change characters in the names of all of my photo files after copying them over from my camera. The interface was very easy to figure out and I really like the fact that I can "preview" the changes before applying them. File Renamer for Mac is an excellent solution!
- Steven Ralph Sharp, Stephen Ralph Images.
I handle thousands of multimedia files coming from different sources with different names but having common domain. I rename them to their common domain Winsome File Renamer is a very powerful file renamer with sharp selective renaming capabilities. Congratulations!!! I am a delighted customer.
- Andre Elias.
As a professional web designer for a major online company, I found winsome renamer to be the ideal program for renaming and structuring bulk files such as photo galleries. The preview feature is especially comforting!
- Harley Neal, inBranch.
I have only really started using your product but so far so good. A former magazine photographer, my wife and I still travel a great deal and it is important sort photo files into "albums" or some grouping(s) that are not necessarily sequential or consecutive. I often add additional information after the file name--such as Samoa-2012 or other information for future quick identification. Good luck with your products.
- Jim Forney.
I had a mail server spool that had renamed all files with an appended security notation I needed to remove to resubmit for processing. File Renamer's ability to handle the task with filters and masks solved the problem. It worked as advertised.
- Lakshan Salgado.
I needed a new way to rename my photo's since the software I was using for it stopped working under Windows 7.
On Cnet I read some reviews and got most interested in File Renamer, since it was just made for what I needed. So I put my trust in File Renamer and purchased even before trying the partial possibilities of the evaluation version.
I wanted to get started right away (since I had already a backlog), and I'm very happy with the result.
It works fast and accurate and the fact that you can roll back is certaily an added value. I'm very satisfied with my purchase.
- Werner Lefebvre.
This is the fourth time I have purchased File Renamer for use in Music Editing.Most music industry people insist on using Apple Mac hardware with the result the file names are full of underscores and lack spaces so my software cannot understand the information and I have to rename them,often hundreds of files a week.
Oh Joy, well File Renamer tackles these problems and more with ease, it even converts the file name to proper case from the all lower or upper case original and saves me hours and hours of manual correction. And it is getting FASTER all the time at handling HUGE jobs, and I mean really huge. For example you can (And I Do) chuck 41 thousand file names at it and if your CPU is fast enough it will get the job done in record time.Excellent software!
- Tom Waller, International Music Services (Malta).
My experience with your software is perfect. Renaming files used to require continuous work for several hours, but the File Renamer does the job in just a few clicks. It has probably saved me for tens, if not hundreds of hours.
- Simen S.
FileRenamer is a great piece of software. Right now I'm working on a movie utilizing thousands of similarly named video files. FileRenamer has been the key to organizing this massive project. (And keeping me from going crazy...). A simple-but-awesome tool!
- Staley Dietrich.
File Renamer worked very well and I was very happy with the results I got.I had hundreds of mp3 files which included some music and some Classic Radio Programs. I wanted to name these files so they would play in a certain order. I used File Renamer to generate names in alphabetical order the way I want them to play.I was able to get them to play in the exact order I wanted.Thank you for a VERY GOOD PRODUCT.
- Ira Baker.
This is an invaluable tool to me. As an astro-photographer, I generate thousands of files with various codes in their naming conventions. As I go through the files, they need renamed in order for me to keep track of them. I wrote an AppleScript to do some of it, but in the end I needed a more robust solution and File Renamer meets the need perfectly. Adding, removing, replacing, sequencing, I use all of these features and with the preview and commit I can modify how it looks until it's perfect.It's really quite perfect for what I needed it for.
- Neil Heacock.
I have a large mp3 library I have converted over the years. Unfortunately when I rip the music with different programs. I get different prefixes on the songs. Also when you have the music on an original CD release and then get a "Best of" CD you end up with duplicates. I would then copy the dups onto my music player. This program was fantastic in helping me find and eliminate the dups. This also helps with the random setting for music playback. I am currently converting all the file names on my 30K+ Pictures.
- Rick Repp.
I previously had version 6, but it somehow stopped showing the column headings which made it impossible to use. I decided to splurge on version 7 as I had enjoyed the ease of use from version 6. I have to change a lot of file names so that items will attach properly to their specific images on our online catalog. This product works like a dream. I can open a file and export the data within that file and instant KNOW everything that is in that file, no matter if it is 50 items or 75,000! File Renamer is a content manager's dream come true.
- Kym Porter, Supply America.

As I serve as the Network and Web Administrator for a national non-profit organization, I work with numerous file mediums that must be originated, edited or renamed to and from our media servers.

I have been searching quite a while for such an application that would provide a structure similar to the DOS command line for file manipulation (full wildcard enabled batch rename, delete, copy), or any application that would perform this tedious function. While I have not discovered a command line example as yet, I did find the next best solution called "File Renamer For Mac". Although completely a GUI, it does exactly what I need, quickly and efficiently without a learning curve. I am quite happy, but did actually ask the author if they would consider adding command line functionality to their app in the same structure and format as the DOS command line for file manipulation. They said they would actively consider writing such a feature into this application. I am most impressed.

An inexpensive tool that provides greater productivity means everything to me.
- Terry Godchaux, OMMFSG - CA.

I need File Renamer for pictures - there are so many problems for the way Camera make filenames.I like File Renamer a lot and it is very effective. Should be standard utility for Mac!
- Sean F. O'Hara, Zimmer.

We handle multimedia stuff so it's a great way of renaming files en masse. File Renamer works pretty well. I only needed it once. Nice interface!
- Mark, Lifeline.
I needed a tool that renamed files as per .csv and your product worked great! Not having programmed for many years, your app saved me hours of time better spent doing something else.
- Jack Simone.
I congratulate you on File Renamer. It is an excellent product. As a litigation attorney, I receive and generate numerous computer files that need to be renamed. It accomplishes this task with ease. For example, I have used File Renamer to rename voluminous pdf files received in the course of discovery so that the filename coincides with the Bates numbers stamped on the pdf images. I know of no other program that accomplishes this important step with as much ease and flexibility. I also want to say that it is extremely easy to learn. It is also very powerful and flexible. I know of no other program that is anywhere nearly as good. File Renamer is well worth the price! Thank you!
- Mark J. Wilson.

It's a great program and it suits my purpose very well. My experience is that File Renamer is a very competent program, it runs very smoothly and does the job very good. It takes a few moment to learn but when you get it it's very intuitive and logic. You see very clearly how the files are going to be renamed. You also have many possibilities to choose how you want to rename the files and folders. I like the new version very much, it's "cleaner" and more nice to look at.
File Renamer works very well, it's safe and reliable and you have the control in renaming the files with the preview.
It's simply the best file renaming program that I have tried.
- Jan Andersson.
I have been using File Renamer for a few days now. I use it to rename photographic files so that I can control what it was that I photographed and also to sequence them when I start to delete those photos that I do not want to keep. It avoids having missing numbers in the sequence. I am pleased with it as it does what I want and is very quick.
- John Sanders.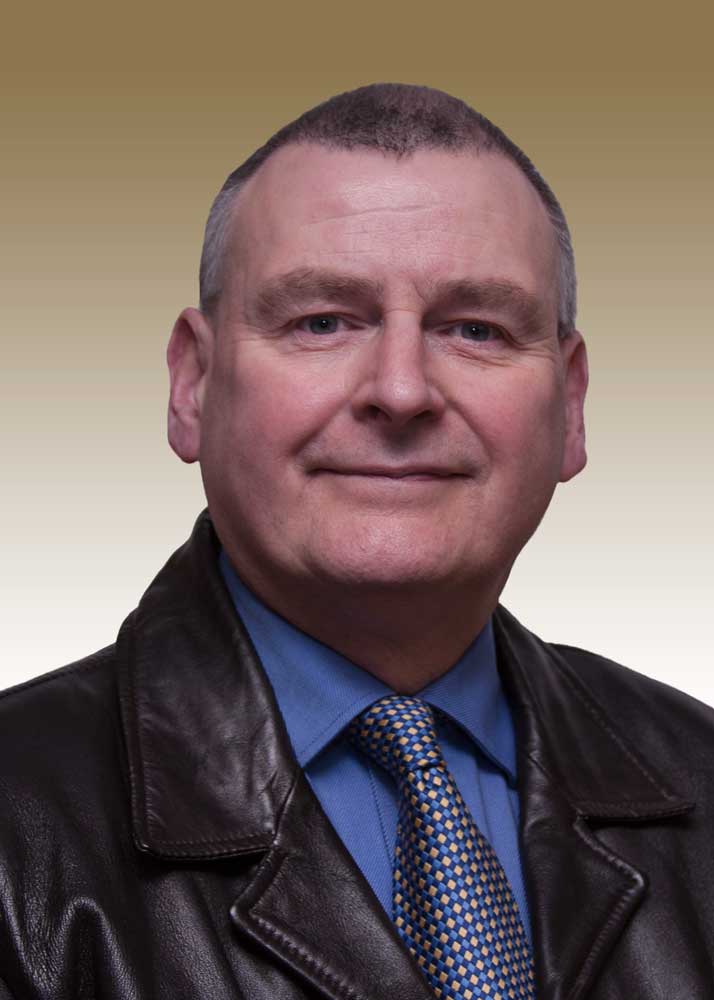 File Renamer is simple to use and very quick with a clear interface.I tried File Renamer first then bought it and am delighted with how it performs.
The software has saved me hours of work in rationalising the file names on a very large archive.
- Barry Turner.
I have been using File Renamer since 2005. I loved it so much that I have recommended it to several friends who have also purchased it. I do event photography and use File Renamer to clean up the file names after they are downloaded to help with organizing them.
Last week I helped a friend who was shooting an ICHA Cutting Event at Idaho Horse Park in Boise. The Horses have multiple riders and compete on several occasions over the 9 days of the competition. I needed to combine all photos of each team and rename the entire events' images. While trying to figure out the best way to rename 390 folders worth of photos (6500 images) I decided to check out the newest version of File Renamer (ver 10). What would have taken hours before only took 4 minutes!!
This program is so comprehensive that I have a hard time thinking of anything to make it better. However, I thought that last time and you amazed me with each upgrade.
Thank you for all the effort in making this program everything that it is.
- Mark White, Event Photo Logistics.

I've been using File Renamer every day for the last week, since I bought it. I quickly found the set of features I needed for my project and have been using them successfully since then.
I'm working on a project which requires the creation of many files with similar contents (to be manipulated later) and different names. I was initially doing this manually, but after the first couple hundred files, I grew tired of the manual process. I searched for a File Renamer program and found a competing one that I used for a few days. I found some cases where it just couldn't help, so I looked for a better system and found the Winsome File Renamer, which proved to be much more effective for my needs.
I want to emphasize, that I love the software; it works great and I've been able to do everything I've needed to do, with a little experimentation to figure out the right sequence of button presses. Thank you very much for creating this software!
- Jeff Martin
I can't live without the Winsome Renamer utility. I use it to convert upper case file extensions to lower case, and to rename image files for use in my shopping carts. I also love to use it to export a list of the names of files in a directory.
- Karen Marinelli.
I have used File Renamer for years. The version I just paid for was an upgrade to 8. Always worth the month for the new UI and features!

I LOVE this product and have tried a good half a dozen others - but this is the best for renaming in mass.
- Randy Burns.
I needed File Renamer to remove special character from files. It was all good, renames them quickly.
- Kathy Preuss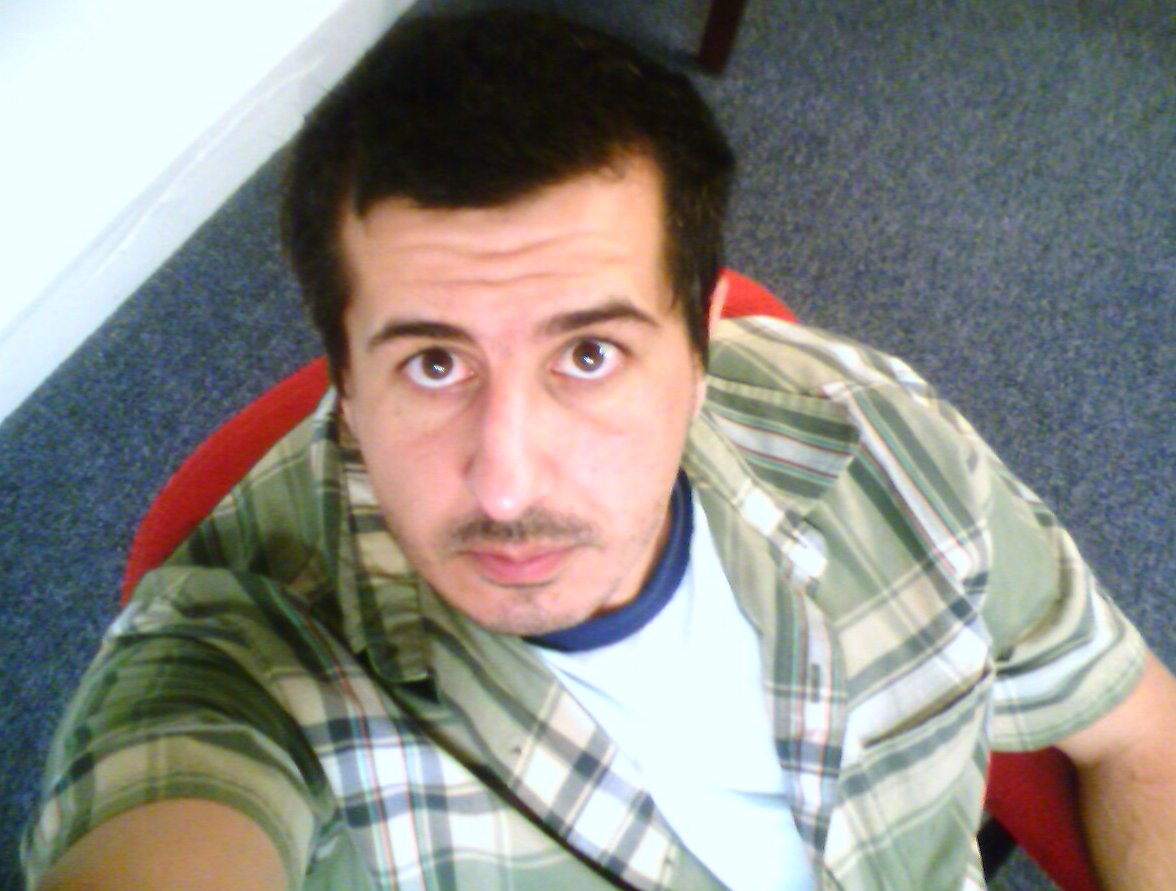 File Renamer has simply saved hours of hard-work; I have renamed over 15K files in one single shot. This application is simple but fantastic. Money well spent.
- Marcelo Franca.
I'm enjoying the program. I use it to rename music and picture files to my library's naming conventions. I had a previous program that used regular expressions to rename and it was much more difficult to come up with the expressions I needed. Your software makes it easier to rename the files the way I want.
- Cathy.
I searched for a program to rename multiple files at the same time. With File Renamer I found what I was looking for and more to. I download music files from the Internet and need to delete the first 8 charaters in every file. With File Renamer this operation has become very easy.
- Henrik Beck.
File Renamed worked really well. It saved me a ton of time. It runs in the background (no dialogues that interrupt you) and is very fast. Our past file naming system was rather messy. With a couple passes through Renamer, I was able to unify the file scheme.
- Justin Johnson.
File Renamer is a great help to make file names compatible to upload to e-commerce sites. It is very quick and easy to use. I recommend it to anybody who wants to be sure that all files uploaded work hassle free on any website.
– Peter Goeldi
Well, after using two other products to rename huge numbers of files for my photo library, I finally discovered File Renamer. It is very easy to use, and extremely accurate in renaming files. My only complaint would be that it is too fast. I couldn't go for a coffee refill while it worked, as it was done before I got out of my chair. User friendly, easy GUI on the eyes as well. I would not hesitate to recommend this program to anyone with vast amounts of files to manage. Photographers (stock galleries) or librarians should take note.
- R Niles
I don't usually give reviews for products, but in this circumstance I'll make an exception.The File Renamer program has saved my bacon on so many occasions. It is exactly the product I was looking for when I took the trial. The simple to use interface is one of the easiest ever and when you save your settings it makes renaming 100's of files almost immediate!
One of the best pieces of software I have on my macbook!
- PaulMagson.